After nearly 50 years, a preeminent Long Beach Peninsula institution is changing hands.
On June 10, Bob and Judi Andrew officially turned the keys of the Cottage Bakery over to its new owners, Jeff and Casey Harrell and Mark and Lindy Swain, Casey's sister and brother-in-law. The sale comes about 46 years after the Andrews bought the bakery in 1974.
The sale had been in the works for more than a month, and came after staff shortages forced the bakery to close for a day on April 21, and then again from April 30 through May 6. The staffing issues, coupled with the challenges presented by the covid-19 pandemic, made it the right time for a change to be made.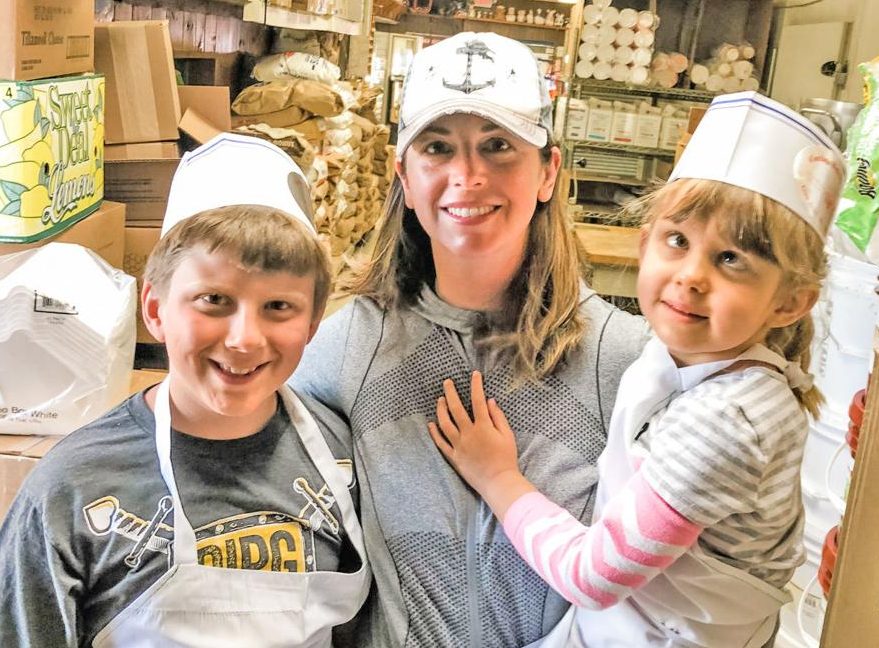 An emotional purchase
Jeff Harrell, president of Peninsula Pharmacies, said he and his wife weren't actively looking to purchase the bakery, but things moved quickly when he struck up a conversation with Judi after the Andrews sent faxes to local business owners inquiring if they'd be interested in taking it over. Harrell thought about how much the bakery — which has been in operation since 1908 — means to the community, and the way the community rallied around his family over the past two years.
"It was a purchase that was done with emotion for the community, and it was done for emotion with my family," said Jeff Harrell, referring to the passing of his and Casey's 6-year-old daughter, Dylan, this April.
Dylan passed away after a 20-month battle with diffuse intrinsic pontine glioma, an incurable cancer that primarily affects young children. She captured the hearts of many on the peninsula, who admired her strength and attitude in her fight against a devastating illness. Dylan loved visiting the bakery, Jeff said, and said they plan on incorporating some special things into the bakery itself to honor her.
The Swains recently moved from Spokane to help support the Harrell family, and saw this as something they could do to become part of the community — and invest back into it by supporting a business that means so much to so many people.
"We appreciate this community more than words, and we will continue to support them and continue operating the bakery at the highest standard that Bob and Judi have," said Jeff. "The community is a big part of the Cottage Bakery."
A new frontier
Over the past several weeks, Jeff, a pharmacist, and co-owner Mark Swain, an occupational therapist, have been coming in at 2 a.m. on some days to support the staff, learn the ropes and ensure they're maintaining the quality and the consistency that was a hallmark under the Andrews leadership for 46 years.
"[Mark] and I have been on the donut line here in the last few weeks," said Jeff, adding that they wanted to get a head start on learning the ins and outs of the bakery before officially taking over a week ago this Wednesday.
The new owners aren't looking to implement many, if any, changes to the production of the bakery's iconic donuts, desserts and pastries that led it to be voted Coast Weekend's 2019 Readers' Choice winner of "Best Bakery" along the southern Washington and northern Oregon coast. However, the bakery already has and will continue to roll out new items to its already expansive menu, such as maple bacon bars, cranberry white chocolate scones and old-fashioned bread pudding.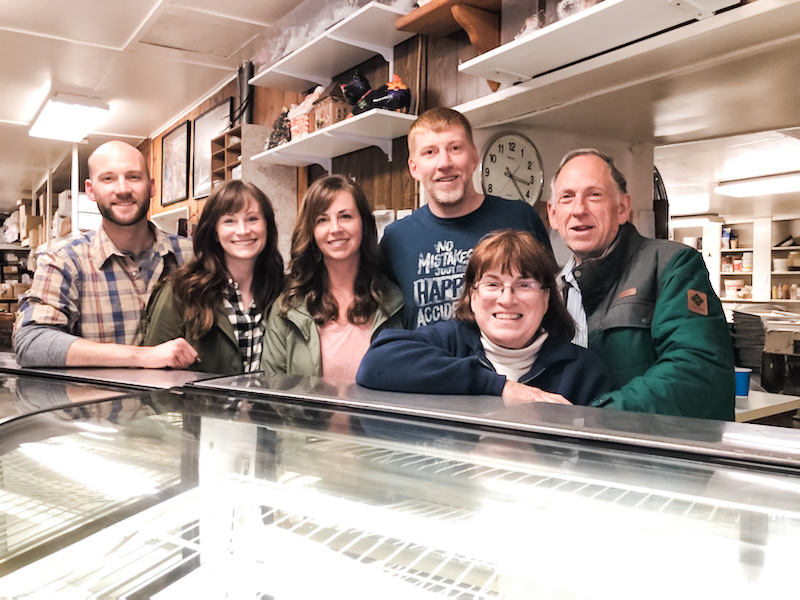 The Andrew family devoted almost half a century to the business, which often served as a prime meeting place downtown. Bob Andrew served two terms as Long Beach mayor after his initial election in 2007. Throughout their time at the bakery, he and Judi were key community leaders — particularly strengthening and preserving the city's traditional Loyalty Day celebrations.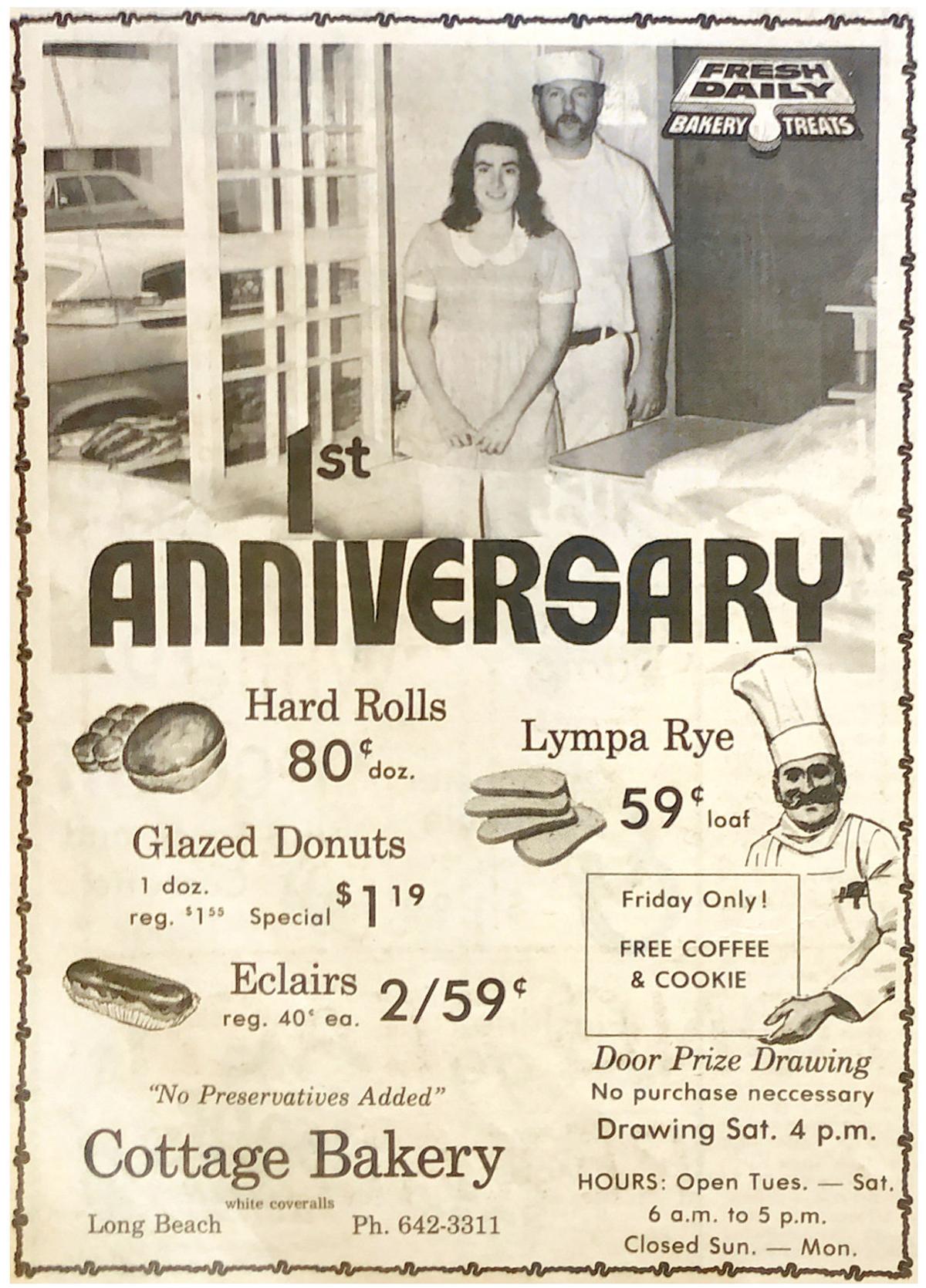 Some changes will be coming to the bakery, though, including the implementation of a point of sale system that will allow customers to pay with a debit, credit or gift card rather than just cash, a staple of how the bakery has operated since its inception 112 years ago. The new system should be implemented in the next few weeks.
"Bob and Judi, that's how they ran it, a cash business," said Jeff. "Generations have changed, times have changed and the statistics of how many people really carry cash are staggering — not many."
The bakery also hopes to begin offering online ordering soon, too, as well as eventually offering a lunch delivery service. The online ordering, Jeff said, is especially timely as the covid-19 pandemic continues to take its toll on how people approach dining.
"[Customers] can place their order online — we'll have most of the offerings — they'll pay for it and it'll be boxed up and ready to go, and you just walk in and say 'pick-up [for whoever you are],' and out the door you go," said Jeff. "So minimum contact, minimal exposure, and there's a lot of people that really prefer to just do their business online."
Along with the aforementioned changes, the new owners are currently focused on continuing to hire additional staff, including a baker. They also plan to do some interior remodeling to spruce things up, but not much else needs to be done, they say.
"Really, it's iconic. We're not going to change too much," Jeff said.